About
Hey, my name is Russell and I love people. I love seeing people, I love hanging out with people, I love partying with people, and I love making people happy.
I grew up in a military household full of enough drama that I'm sure I'll have to write a play about it (I'd reccomend getting yourself mentally prepared now), but I made it out the other side happier and goofier than ever.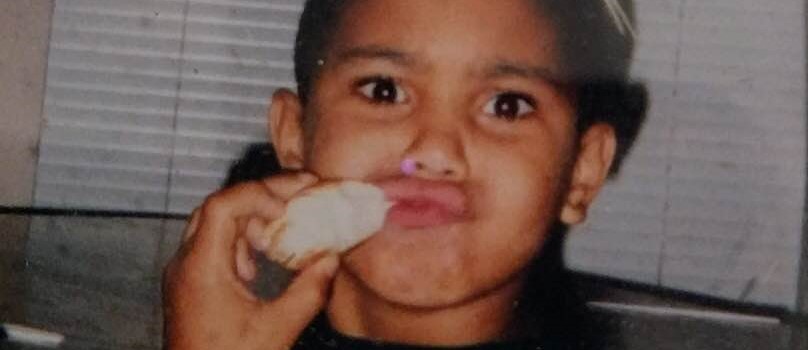 I moved around a lot as a kid before highschool [Kentucky -> Texas -> Maryland] and never really felt settled. Being completely honest, when I was younger I never really even felt happy. I felt like I was missing vital connections that I scraped as hard as I could to get. My mother is the hardest working and loveliest person I know, but she was an active duty Army soldier single mother with three kids that also had her own personal matters to attend to, my father was not in the picture at the time, and I was what the kids at school called 'a nerd' so I didn't exactly have a huge crowd in my 'friend circle' at the time.
<Insert Smallest Violin Solo Here>
I say all of this not to evoke pity (though if you fall for the pity card and want to give me something nice because of it, I will wilfully accept it with a big fat actors tear and a soap operaesque ~thank you~) but to say that I have thankfully found groups later in my life that have made me feel extremely happy and welcomed.
My freshman year of highschool I joined the football team (admittedly I had no idea if I'd like football but I just really wanted to impress girls) and the wrestling and track teams (had to stay in shape to impress the girls. 14 year old me didn't exactly have the most complex thought processes). But I ended up absolutely loving sports and realizing that I really enjoyed working hard with a group of people towards a shared goal.
Fast forward to college. Whoo Carnegie Mellon University, degree in Electrical & Computer Engineering, fun fun fun. *Gotta get to the acting part of this about page, and honestly it comes suprisingly low, sometimes I wonder what it would have been like if my highschool had a theatre department*. So, this is where everything gets better!! Except not right away.
I break my wrist, lose my ROTC scholarship, my girlfriend breaks up with me, I'm studying something I don't care about, and I am what you could politely call a wreck.
I had no idea where to go or what to do, but I have a friend who knew a group of weirdos that did theatre or something and he said I should come hang out with them, they'd cheer me up.
So I went to a (completely unafiliated) party for the student theatre organization at CMU, called Scotch 'n' Soda, and my life changed.

I met a group of people who I immediately felt 'right' around in a way I never had before. I was suddenly not 'too much' or 'too weird,' I was just another loving person in a group of outgoing and also extremely dysfunctional people. I found the theatre geeks and I was going to be one if my last breath depended on it.
I started going to Scotch 'n' Soda's improv workshops with their troupe The No Parking Players. I started seeing shows. And I finally got up the courage to audition for the show Motherfucker With The Hat...and I didn't get it.
I was heart broken. Classic I know. But I had caught a bug.
I auditioned for the next show, Merrily We Roll Along and I got a role in the ensemble and more importantly I got a whole new family for a few months. I started doing more shows, getting better roles: Sodapop in The Outsiders, Mal in The Addams Family, leading in a newly written work The Zahra Center. I started acting in films being shot in the area, scouring every audition site I could for roles I thought I could take on. But, being the budding overeager actor that I was, I wanted more. So I set my sights on Carnegie Mellon's School of Drama.
I asked if they would let me audition for their acting program!....and they said no.
I asked again basically every week for months and months, the end of my freshman year came and went, sophomore year was sliding by, but it was still a no.
Suddenly a miracle happened. Carnegie Mellon decided to put on the musical Ragtime.
I jumped at the opportunity! I ran into Purnell and asked the Music Director of the show Thomas Douglas if they needed any more black males for the show that could sing and dance because I would love to be in it (and I wasn't blind to CMU's lack of melanin at the time.)
At that moment Thomas Douglas changed my life by doing something that, while I hoped, I didn't expect him to do. He gave me a chance.
I was able to audition and get a role in the ensemble! This led to the school allowing me to get an audition for the program to be a dual major in Drama, able to take some acting classes with the need for further approval before I could take any more. I ended up getting that too!
Starting my Junior fall at Carnegie Mellon, I was somehow taking Acting, Movement, Text, and rehearsing for Ragtime (while at the same time still holding a full Computer Science workload which I had switched to from Electrical and Computer Engineering.)
The beginning of that process was extremely hard. I didn't really feel like I belonged in the classes. My father, who I had become closer to over the past 4 years, passed. And I was simply overworked and stressed.
But I had the show.
Rehearsals started just as bumpy as everything else with my nerves leading to me getting maybe 1 in 8 notes right while singing at the first rehearsal, but luckily Thomas Douglas nipped that in the bud fast by simply making me stand up in a room full of people I looked up to and respected and sing my part in one song until I got it right. I realized if I'm going to be in this show, I needed to be in this show, and not in my own head.
I buckled down in my classes and in rehearsals and ended up having one of the proudest moments of my life when we opened and started running that show. I hadn't just slipped by and done okay, I had held my own with some of the greatest theater artists of my age and I did really well!

After that show my life simply wasn't the same. I knew acting was what I wanted to pursue with my life, but I also knew there was nothing wrong with me going through that life my way.
The summer after my Junior year I went to work at Microsoft in Seattle as an intern for the second year in a row now, and I did as much theater and film as I could, which, to my extreme relief, was a lot!
At the end of that summer I was offered a full time job at Microsoft starting January of 2019 and I accepted.
My Senior year at Carnegie Mellon I continued studying Computer Science and Acting, focusing on getting better and finding as many possibilities for me to act as possible. I was in another show that I was extremely proud of called The Death of Hayden Waverly: The Most Popular Person In The World that recieved amazing feedback and I acted in quite a few films outside of school.
My January start date at Microsoft was because I needed one more semester that fall to finish up my classes, so I used that summer to feel, on some level, what it was like to be a full time actor, filling out my schedule as much as possible with paid acting gigs.
That summer I reprised my role in The Death of Hayden Waverly at Ant Fest (making my off-broadway debut), I played the leader of a group of warrior kids in the fantasy feature film Cadia (alongside the likes of Corbin Bernson and James Phelps), and I donned the personality of a socially isolated computer genius as the lead in the feature film Galatea. Things were looking good.
Then this January I made my way to Seattle.

I'm currently working for Microsoft as a software developer. I really do love computer science, and the people at Microsoft are beyond lovely, so my plan is to continue to build my acting credits and perform so well at work that when the time comes I can work remotely, head to LA, and become the actor I want to be, doing the work that I love to do, while also still having a steady job that I really care about.
Oh, also if you're reading this Lin Manuel Miranda, first off, wow, second off, your work has changed my life. Benny, Usnavi, Justin Laboy, Alexander Hamilton, Phillip and John Laurens Are me and they have made me feel a sense of freedom and happiness that I never thought I would just through those roles existing.